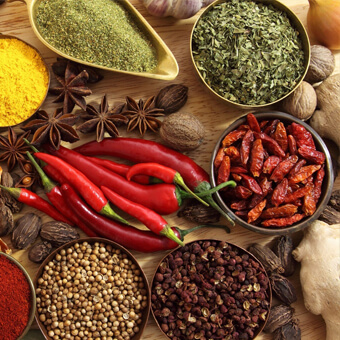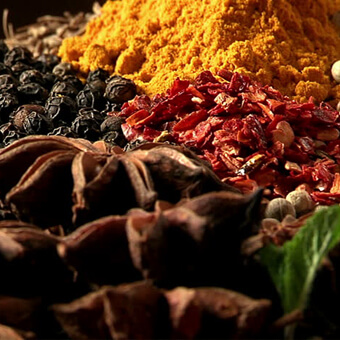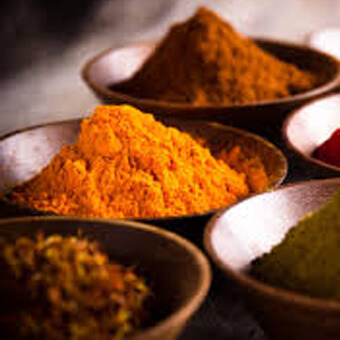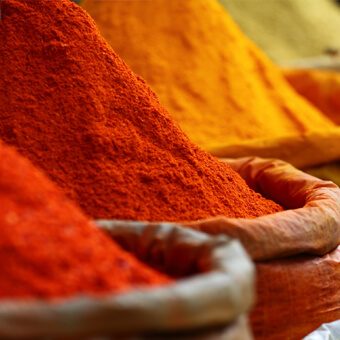 Turmeric Powder Amchur Powder
Finding extensive use in Indian style cooking, Turmeric Powder offered comes with curcumin compound which makes it provide strong anti-inflammatory properties. Further, it is mainly used in curry powders as well as coloring agent for soups, butter, syrups and other items. Here, our expertise in developing the powder using advanced technology based hygienic process. Other than this, the moisture Proof packaging comes in different sizes to match up with the demands of customers
Amchur Powder
Made from dried unripe mangoes, Amchur Powder offered comes with delicious fragrance and sour flavor that makes it extensively used I preparation of curries, pickles as well as in dishes prepared from vegetables and meat. As a souring agent, it adds a fruit flavor and finds use in dishes where tangy taste is needed. Backed by quality processing standards, the powder is offered in moisture Proof packaging and in different weight options to meet demands of different customers.
Black Pepper Powder
Prepared from freshly ground pepper, Black Pepper Powder offered comes with fresh taste and adds a rich taste to the food. Finding extensive use in preparation of south Indian dishes, this finely ground pepper is available in different packaging options to meet the demands of customers. Using different mesh sizes to get powder in coarse to fine finish, it appeals to tastes of many. Some of its benefits include for adding savory flavors, in creamy peppercorn dressing and others. Further, we offer it is moisture Proof packaging for longer shelf life
Ginger Powder
As a culinary spice, Ginger Powder offered finds extensive use in preparation of food dishes the world over as well as in savoring of sauces and marinades. Processed from fresh dried ginger, its superior flavor makes it extensively demanded in the market. As powdered form of dehydrated ginger root, it also has wide use in bakery applications. We offer it in moisture proof packaging and in different pack sizes to meet the specific demands of the customers.
Clove Powder (Lavang)
As prominent spice, Clove Powder (Lavang) is prepared from fresh harvest and has rich, good flavor and sultry taste. Having high eugenol percentage, it is hand-picked and selected for perfection and comes in strong good flavor. We grind these in different grades with strong flavor and aroma. Further, we offer it in different packaging choices as well as in moisture Proof pack that supports longer shelf life.
Red Chilli Powder
Red Chilli Powder offered comes in quality processed f9nish using quality red chilli so as to offer superior taste
Features:

Quality chilli powder to meet demands of taste buds Perfectly ground and pulverized into fine powder form

Best Uses:

Used to add spice to otherwise bland foods Commonly used in Indian cuisine to make foods spicier Adds red glow and sharp flavour to dishes Used in cooking of beans, baked corn Can be used to make marinade for paneer or sliced vegetables Adds wonderful spicy touch to tomato-based sauces.